A couple of years ago, I decided to re-focus my personal brand.
I went from occasionally speaking about community, to realising it had been at the core of everything I'd done throughout my career. I felt I had a lot to share.
So I niched down.
I took my muddy, confusing personal brand, and emerged with my new direction as 'the community guy' (queue superhero music).
Honestly, it's been a ton of fun. Whilst this is my hobby, my side hustle, some tremendous things have come from this new direction:
I wrote The Community Manual
I started blogging again
I became consistent with this newsletter
I consulted for some amazing organisations and entrepreneurs
I led dozens of community workshops (including a recent one for Thinkific)
I was made a Circle.so Expert
I launched  Learn.Community  and have helped 100s of members there
My wife could quit her stressful job to be with our daughter
Learn.Community is now making over $50k per year (and growing!)
I've gotten to know so many amazing people in the community industry
I've furthered my own knowledge immensely
I love community even more than I did before focusing on it to this extent
Suffice to say, I really believe niching works.
However, it also doesn't always have to be a monumental pivot like this.
I'm also a believer in ongoing refinement of your brand.
To that end, I want to share some of the recent thoughts I've been having about mine. I hope these are a helpful 'behind the curtain' insight:
Am I serving the right people?
After a couple of years doing this now, I've noticed some patterns in who I'm best equipped to serve (and not serve).
Who am I not equipped to serve?
Two groups that I tend to feel poorly positioned to help are hobbyists and huge businesses.
With the hobbyists, I just can't get as excited as when I'm helping entrepreneurs. Hobbyists tend to be earlier stage, less clear, and less likely to be committed. Plus they typically burn out, due to poor ROI on their efforts.
With huge businesses, I'll be honest – I feel out of my depth. I run a successful small business at Design Cuts (team of 20). I've also done the solo entrepreneur thing. However, when I've had opportunities to consult for 9 figure businesses, I had to admit that I wasn't the best fit. I just haven't operated at that level. Plus with this being my side hustle, I don't have the time, energy or focus to really commit to a project of that scale.
Who am I equipped to serve?
So that leaves me with the people I love to help most: entrepreneurs and small businesses.
I currently help folk who are just getting started launching their paid community. I also help 6 and 7 figure businesses.
I feel confident operating at this level. I've done it myself. I have the experience and credibility. I'm regularly able to make a difference for those people.
Small shifts in positioning lead to far greater clarity
This may not seem like much of a shift, but I'm deciding to go from helping just 'anyone' with community, to helping 'entrepreneurs and small businesses' with community.
This immediately helps me to refine my positioning. It helps me focus better on where to find those types of people.
I'm also most excited to help these people because it ties into my passion for business and marketing. As well as the specific community strategies I teach, I often share supportive education around positioning, marketing, validation etc…
Updating my messaging
Currently, my website and socials lead with the heading: 'Learn how to Build a Successful Online Community'.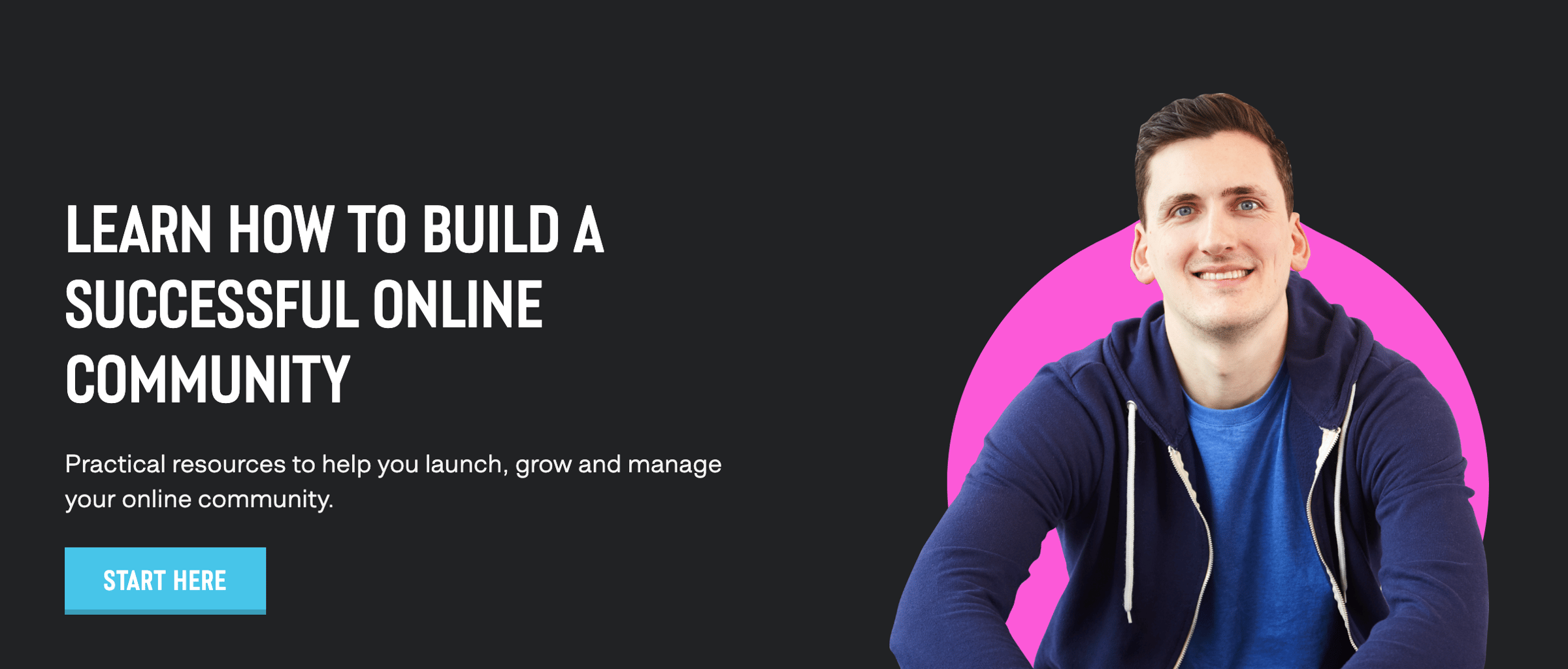 However, with this new approach, I'm toying with the following header/tagline:
Learn the Business of Community

Community building strategies for entrepreneurs and small businesses
I'm not saying its perfect, and I'll likely refine it further. However, as an entrepreneur who is community-first, I know this heading resonates with me.
My platforms feel scattered
The next issue with my personal brand is that my platforms don't feel properly structured.
The Tom Ross brand feels muddy
Currently, the majority of my content sits under my 'Tom Ross' brand. My website. My blog. This newsletter. Social content. It's all 'Tom Ross'.
However, this doesn't feel right. I want to attract people for the value of my content, not because there's a giant photo of me on the homepage.
Don't get me wrong, I believe in the power of personality, but as Jay Clouse beautifully wrote about recently, an effective approach is leveraging your personal brand to drive awareness to your current projects/companies .
Learn.Community feels separate
Learn.Community feels pretty separate from my personal brand and website right now.
However, arguably, Learn.Community is the perfect domain to attract the audience I'm trying to build.
Right now, if you visit Learn.Community and you're not a current member, you're hit with a default landing page for my Circle community. It's not pretty. For anyone typing that domain in, after hearing me speak about it, it's likely pretty confusing.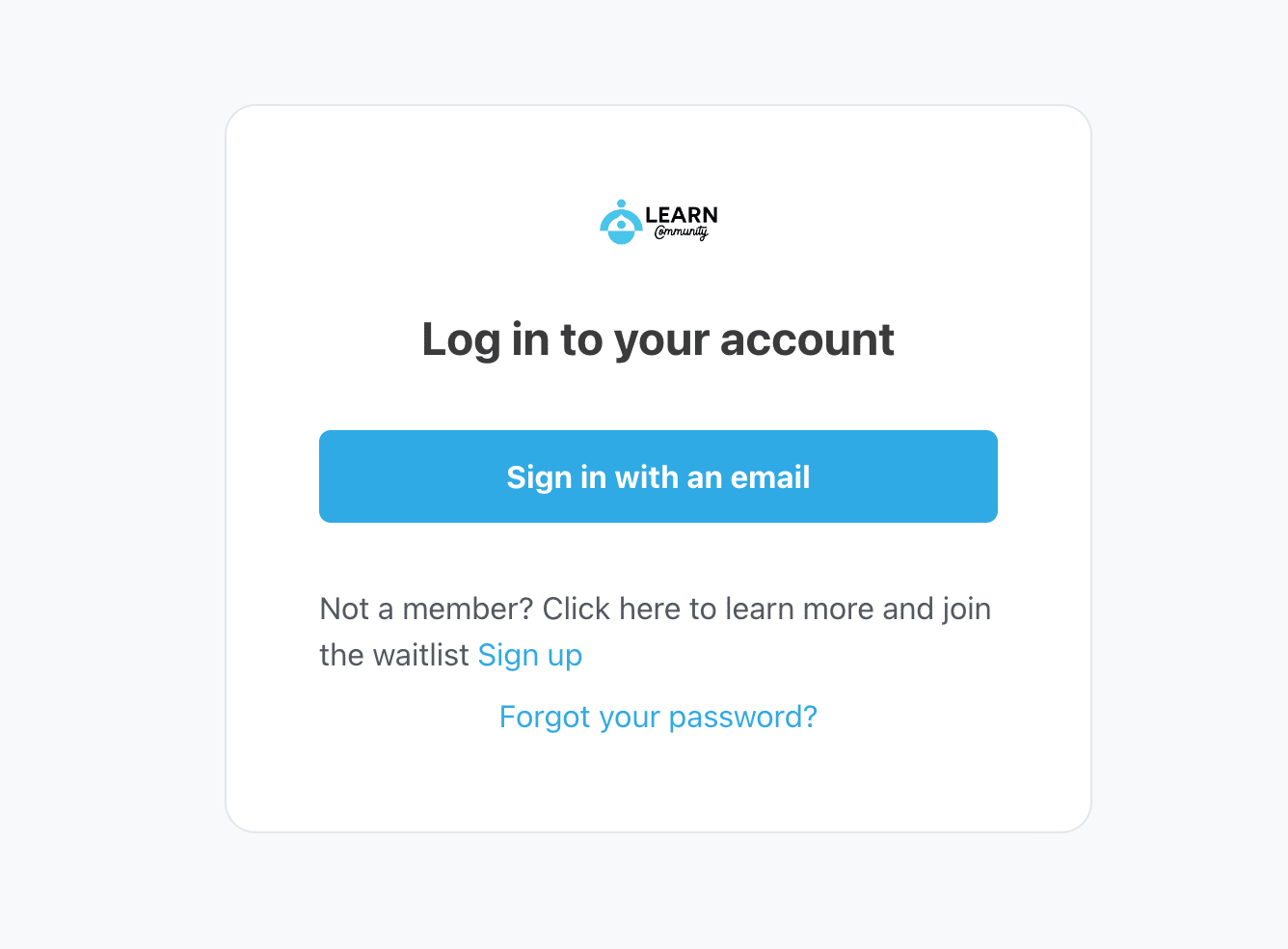 I want Learn.Community to become the focus
After much thought, I've decided that I want to make Learn.Community the focus.
I plan on moving my Circle community to a sub-domain (likely: We.Learn.Community).
This then frees up the Learn.Community domain to exist as a website in its own right.
I plan on migrating all of my content, future products and this newsletter over to that domain.
This will be a staggered process, and the first step is rebranding this newsletter from being the 'Tom Ross newsletter' to the 'Learn Community Newsletter'. Starting with the logo at the top of this article. (Shout out to my good friend and Learn.Community member James Martin, who designed that for me!).
So what about my personal site?
I plan on using TomRoss.co to act as a 1-pager website, where I give an overview of who I am, and then link out to my various companies and projects.
An example of this in action
A good example of this is my friend Ran Segall. Ran builds his personal brand on social and has a personal website :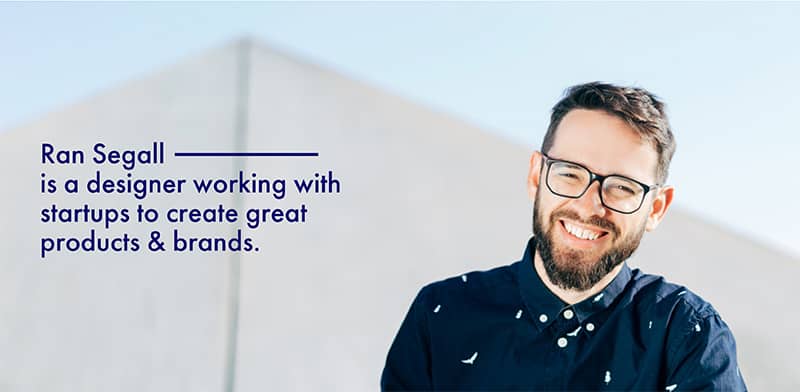 However, he primarily uses his personal brand audience to drive customers and awareness to Flux Academy , his main business.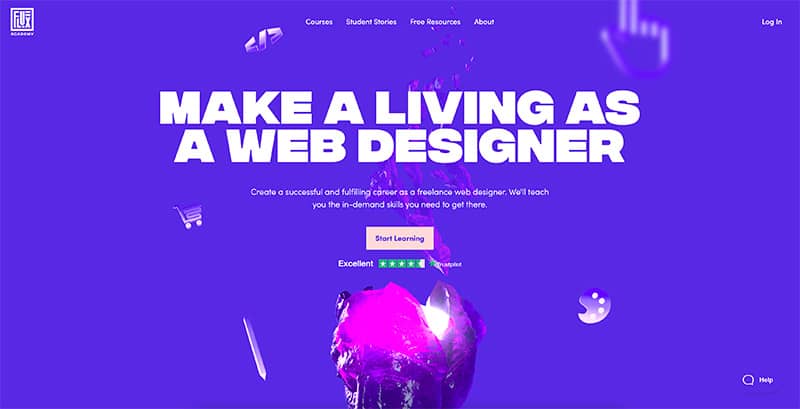 Whilst Ran is arguably the face of Flux, the website doesn't rely entirely on him. It's a fantastic stand-alone business.
Businesses are sellable, you aren't
Whilst I plan on teaching community for a long time, I also want to build an asset that I can one day step back from if I want to.
TomRoss.co could never be sellable.
Learn.Community could.
It makes far more sense to build out SEO, products, content and subscribers under that brand, rather than my own.
I struggle to tie it all together
Truthfully, I wish my personal brand tied in better with my company, Design Cuts.
Whilst I keep them distinct in terms of my hours, I can also see the benefits of leveraging my personal brand to grow my main company.
Design Cuts is a community-focused company, now serving 1 million members. I'm going to be sharing way more content about the unique and interesting ways we build community into that brand.
This way, whether I'm talking about Learn.Community, Design Cuts, or just general community strategy, it all ties together.
For most founders I know, their personal brand is really just them building in public – documenting the story of their company, as it plays out.
Whilst I don't necessarily want to share every detail of what's happening at Design Cuts with my audience, I think there's certainly plenty of super interesting things we do around community that more people should know about.
In conclusion…
I definitely don't have it all worked out. Like you, this is an ongoing process for me. However, by working to improve things over time, they will continue to move in a positive direction.
My big takeaways from this exercise:
Have more conviction and clarity about who I'm serving
Build primarily under the Learn.Community brand, and then use my personal brand to drive awareness to that
Share more about my community-led company
I hope this was helpful. Many of our members at Learn.Community are going through a similar process of self-discovery – which inspired me to write this article.
Join our private community for community builders
Connect with like-minded community builders and make real progress with your online community. Learn.Community offers an active forum, weekly workshops and a complete learning pathway.